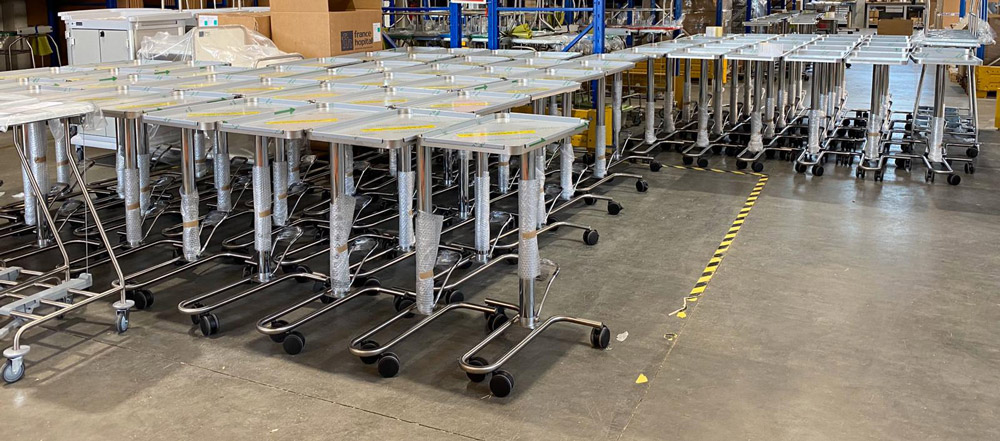 We would like to inform our customers that we keep operating.
In response to the present COVID-19 situation, the Italian Government ordered the whole country to go into lockdown. A national hashtag was created: #iorestoacasa (meaning "I stay at home"). And this is exactly what all Francehopital office employees are doing: home working was instated Tuesday, March 10.
We ask our international customers to please prefer email communication instead of phone calls.
These are the addresses for:
The image above shows the current situation at our Logistics Centre. The photo was taken Tuesday, March 11: these are Mayo tables that urgently need to be delivered to general hospitals in Northern Italy.
Big thanks to our colleagues at the Logistic Centre.
One last request to our international customers: please be patient and bear with us. Some Italian general hospitals are under a grat deal of pressure, to say the least. FH has some VERY URGENT orders for these hospitals. These have priority over other orders.
We are sure life will go back to normal very soon, but for the time being we ask for some extra patience.