Design For Disassembly
15/02/2023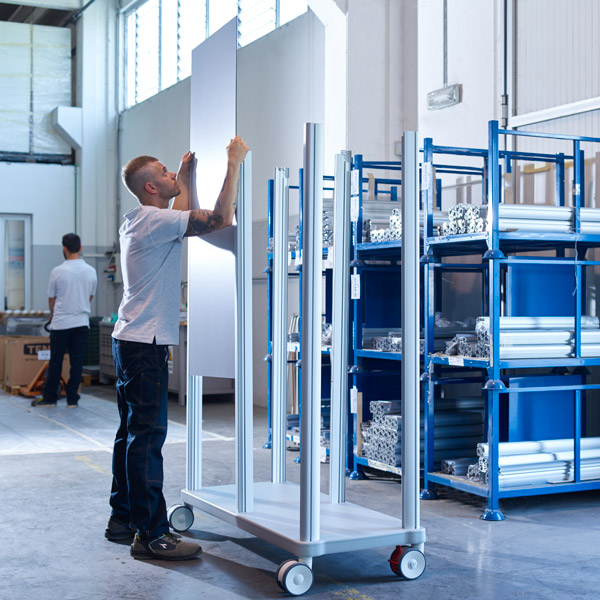 A brief word about materials… Aluminium is used for the structures of our trolleys. It is light and strong, but also 100% recyclable.
The same recyclability applies to steel (including stainless steel).
Last, but not least, in the world of plastics ABS is known for its excellent functional characteristics, and is also very easy to recycle.
Allow us a final statement: creating a trolley that is serviceable, repairable and even upgradable is no small task. It means that the trolley itself needs to be designed, engineered and built in a certain way; it means using that material, and not that other; it also means choosing construction methods and tools; it basically means that there is a lot of thinking going on, and that accurate coiches have to be made.
From a producer's perspective it is more complicated and expensive, but there are benefits for all!