CRUSHY: updated & stronger
29/09/2020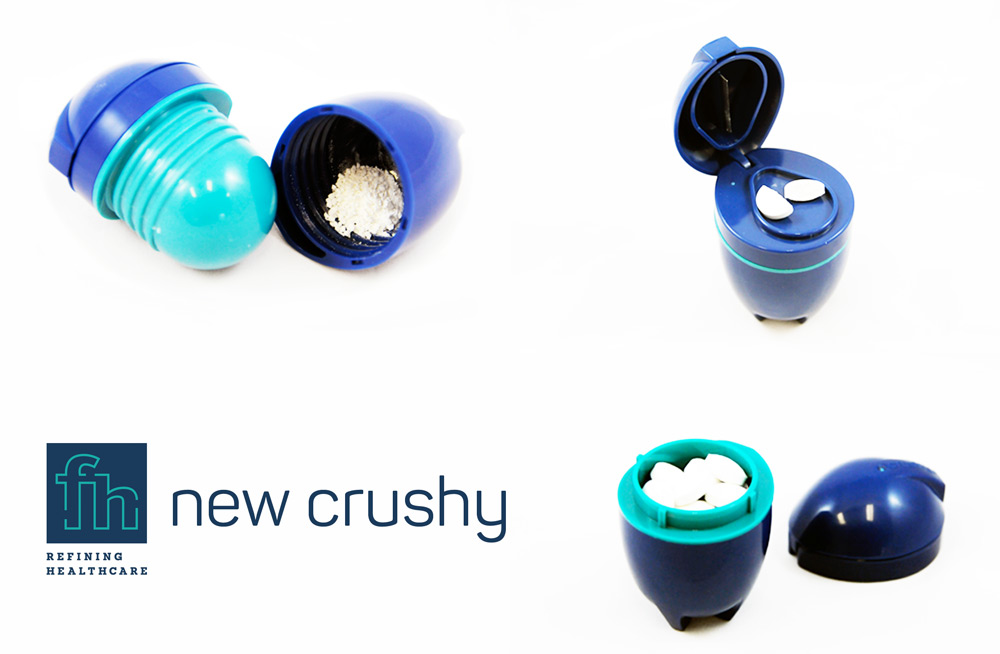 We freshened-up our nice pill crusher and cutter: CRUSHY.
The colours now match our new logo. But we also improved its main function: it is now a stronger pill crusher.
The screw-in section has been extended: this reduces the effort needed for crushing and improves efficiency.
The cutting part is as strong and safe as before, and the pill container has now a little more capacity.
CRUSHY: store, detach, open & cut, or unscrew & screw-in to crush!