In a hurry? Here's a quick link to PRESTO's VirtualDEMO.
And here the quick way to the webpage of PRESTO's line.
PRESTO: a new trolley for healthcare.
The PRESTO line of ward trolleys was inspired by the concept "less is more" (*): essential and just right for its functions.
PRESTO is an Italian word (pronounced as 'prɛstəʊ') meaning "quick", "soon". This word is also used in musical notation and is often used in English and French as a way of saying "immediately", "said and done", "soon", "et voilà".
This word underlines the benefits of using this line of trolleys in facilitating and speeding up care activities:
lightweight, thanks to the skillful combination of plastic and aluminum;
manoeuvrable, thanks to its premium quality castors;
original, thanks to FH's unique and innovative solution: the transportable FH-Drawer;
flexible, thanks to the many versions, the colours and the broad range of accessories.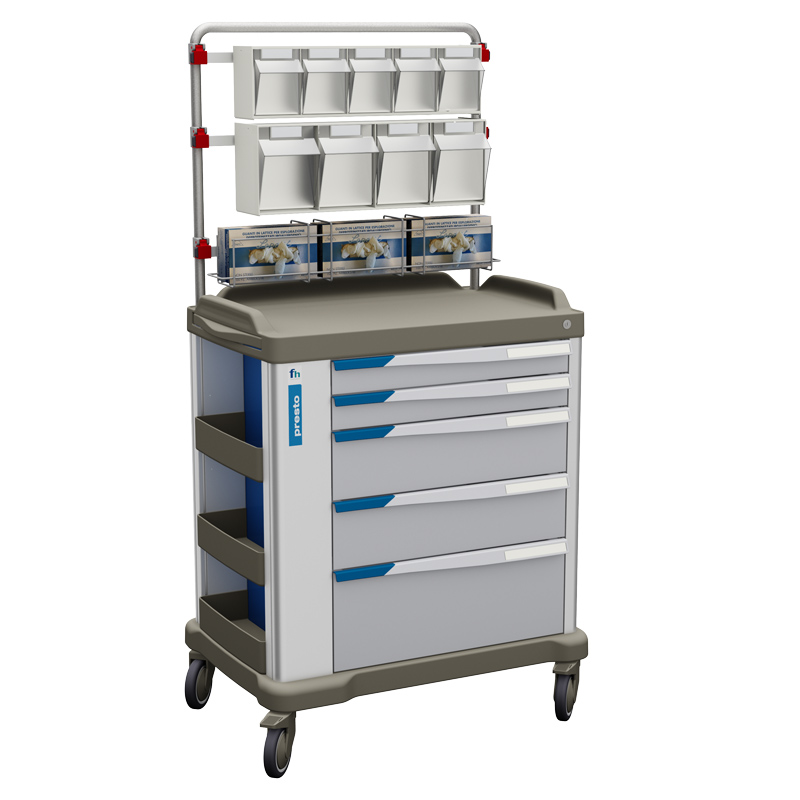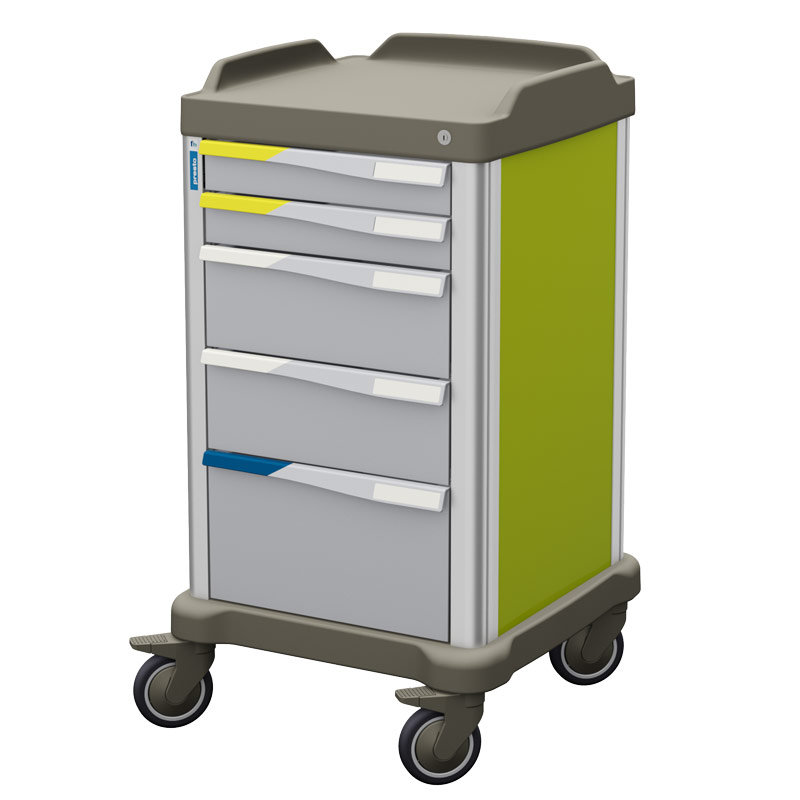 PRESTO is a true multirole ward trolley, suitable for different uses: therapy trolley, medication trolley, patient rounds trolley, anaesthesia trolley, etc.
It is available in 4 sizes, according to needs and space availability: SMALL, MEDIUM, LARGE and DOUBLE.
Another level of customization is given by the choice of colours available for side panels:
blue, white, grey, green, pink and orange

(*) less-is-more: this is the famous assertion by German Bauhaus' architect Ludwig Mies van der Rohe (1886-1969): in his eyes architecture should stop looking at luxury and complexity as something good; in the following decades this has almost become a way of life, a philosophy transposed into design, technology and even clothing.